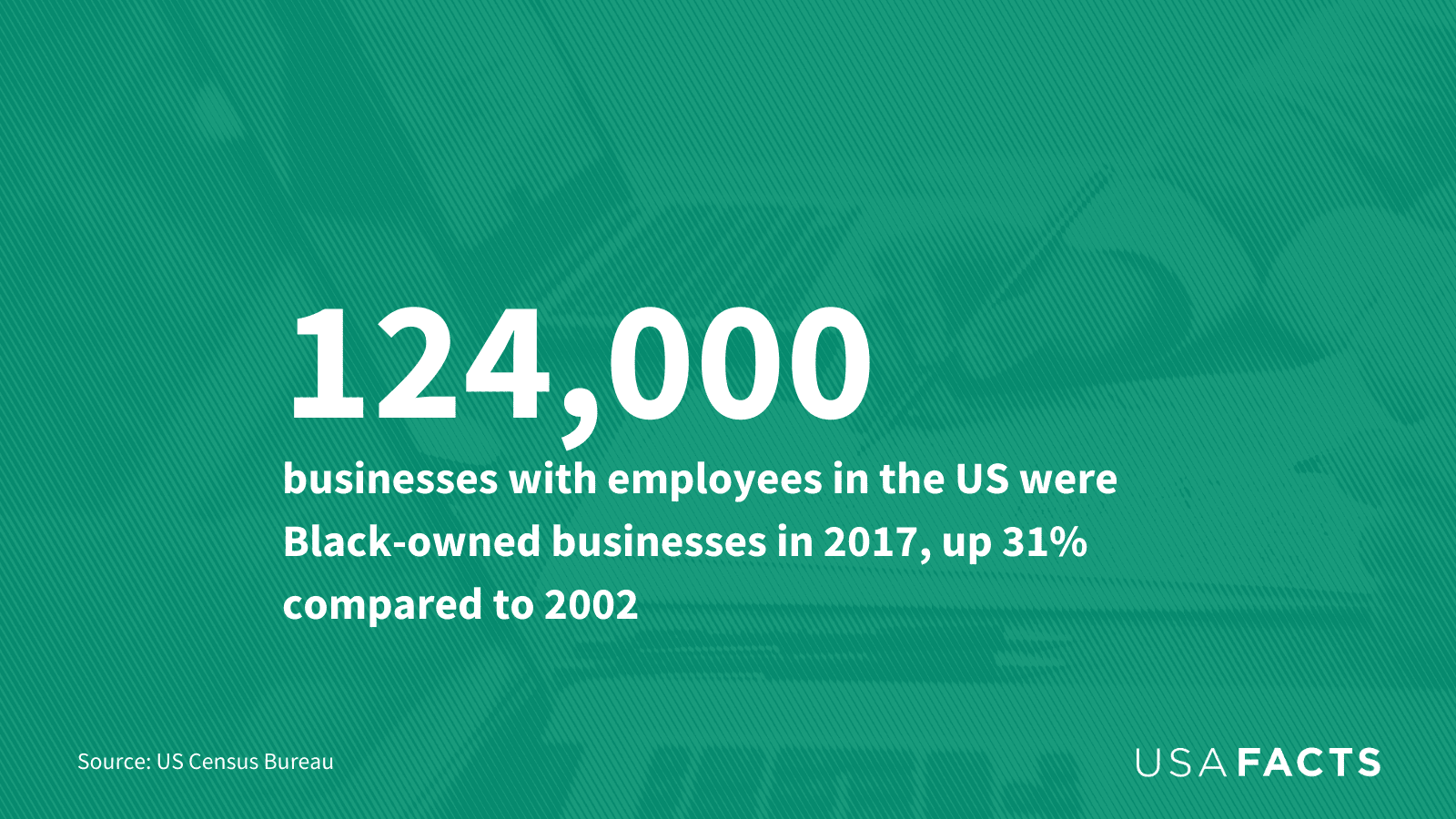 A higher share of Black-owned businesses are women-owned than non-Black businesses
Join us and spread the word to your community
The US Census Bureau has conducted many surveys documenting business ownership and the self-employed. While the surveys show Black Americans form a disproportionately smaller share of these groups, there are aspects of entrepreneurship that are unique to the racial group.
The agency's most recent count of businesses, the 2018 Annual Business Survey (ABS), found that Black or African Americans owned 124,004 employer businesses (firms with at least one paid employee) in 2017. This accounted for 2.2% of the 5.7 million employer businesses in the United States.
Nineteen percent of all employer-based businesses were female-led—but 36.1% of all Black-owned businesses were headed by women. When comparing women-owned businesses of all racial categories, Black (non-Hispanic) women have the highest percentage of ownership compared with men in their racial category.
Black-owned businesses are concentrated in three sectors: healthcare and social assistance businesses comprised 11.4% of all employer businesses, the sector made up 32% percent of Black-owned businesses. Of these, 53% (21,321) were led by women. Thirteen percent of Black-owned businesses (16,392) were in professional, scientific, and technical services. Here, the numbers swap: 62% were male-led. Lastly, businesses in the administrative & support and waste-management sector comprised 8.2% of Black-owned businesses (10,136).
Learn more about Black-owned business in the US here.