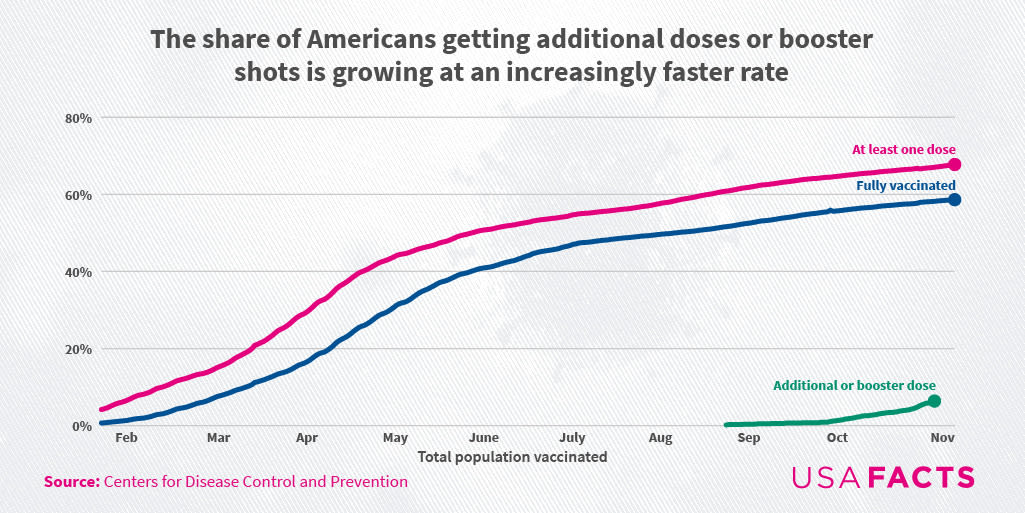 The summer 2021 COVID-19 Delta surge
Join us and spread the word to your community
New data from the Centers for Disease Control and Prevention show just how hard the COVID-19 Delta variant hit unvaccinated Americans. The infection rate for unvaccinated people was more than six times higher than for vaccinated people.
The peak of Delta's impact was in mid-September with a seven-day average of 170,590 new cases. Cases dropped to 70,409 by the end of October.
Between June 30 and October 31 — the approximate span for the latest Delta variant surge —cases increased in every state and among every age group.
The unvaccinated infection rate hit its Delta surge peak the week ending August 21, when737 out of 100,000 unvaccinated people contracted COVID-19. The vaccinated infection rate that week was 121 new cases per 100,000 vaccinated people.
Some vaccines were more effective at preventing infections than others. People who received the two-dose Moderna vaccine had the lowest infection rate among vaccinated people at 86 cases per 100,000 people. The highest rate was among those who got the single-shot Johnson & Johnson vaccine: 172 cases per 100,000 people.
The data is from 14 states and two other jurisdictions that account for 30% of the US population.
Learn more about Covid-19 and the Delta surge here.