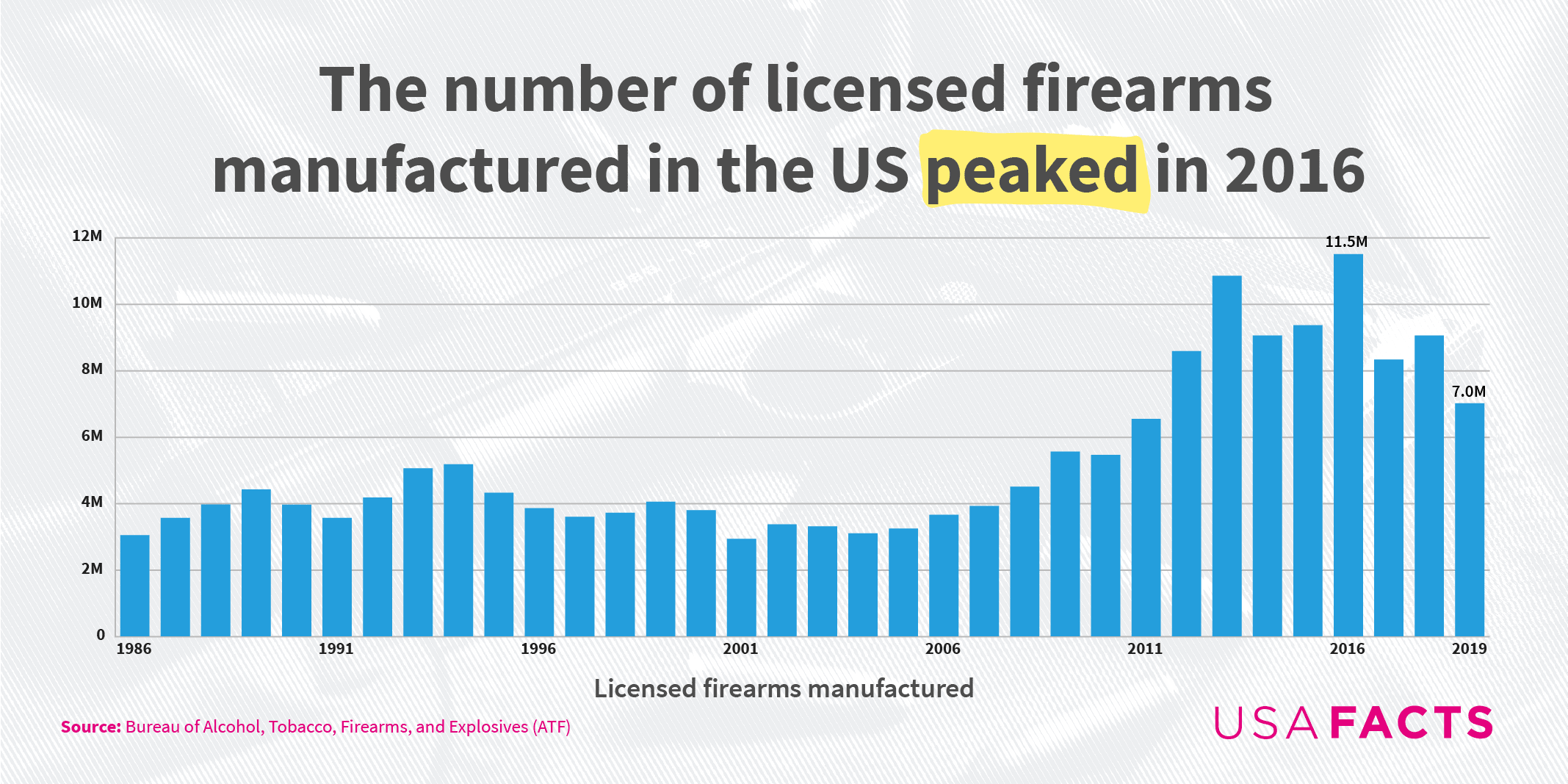 How many guns are made in the US?
Join us and spread the word to your community
Licensed US firearms manufacturers produced 7 million pistols, revolvers, rifles, shotguns, and other similar weapons in 2019, down 39% from a high in 2016, according to the Bureau of Alcohol, Tobacco, Firearms and Explosives (ATF).
Every year, all federally licensed manufacturers of firearms and destructive devices must submit a production and export report to the ATF, documenting the number of licensed firearms they produced. As of January 2021, there were 15,264 such licenses.
Coupled with export and import data, which is also compiled by the ATF, manufacturing data shows how many new guns are available in the US each year. The US had a net increase of 10.6 million available firearms in 2019. That data is incomplete as it excludes other sources of firearms in the US, including trafficking and unlicensed "ghost guns."
Learn more about firearms in the US here.