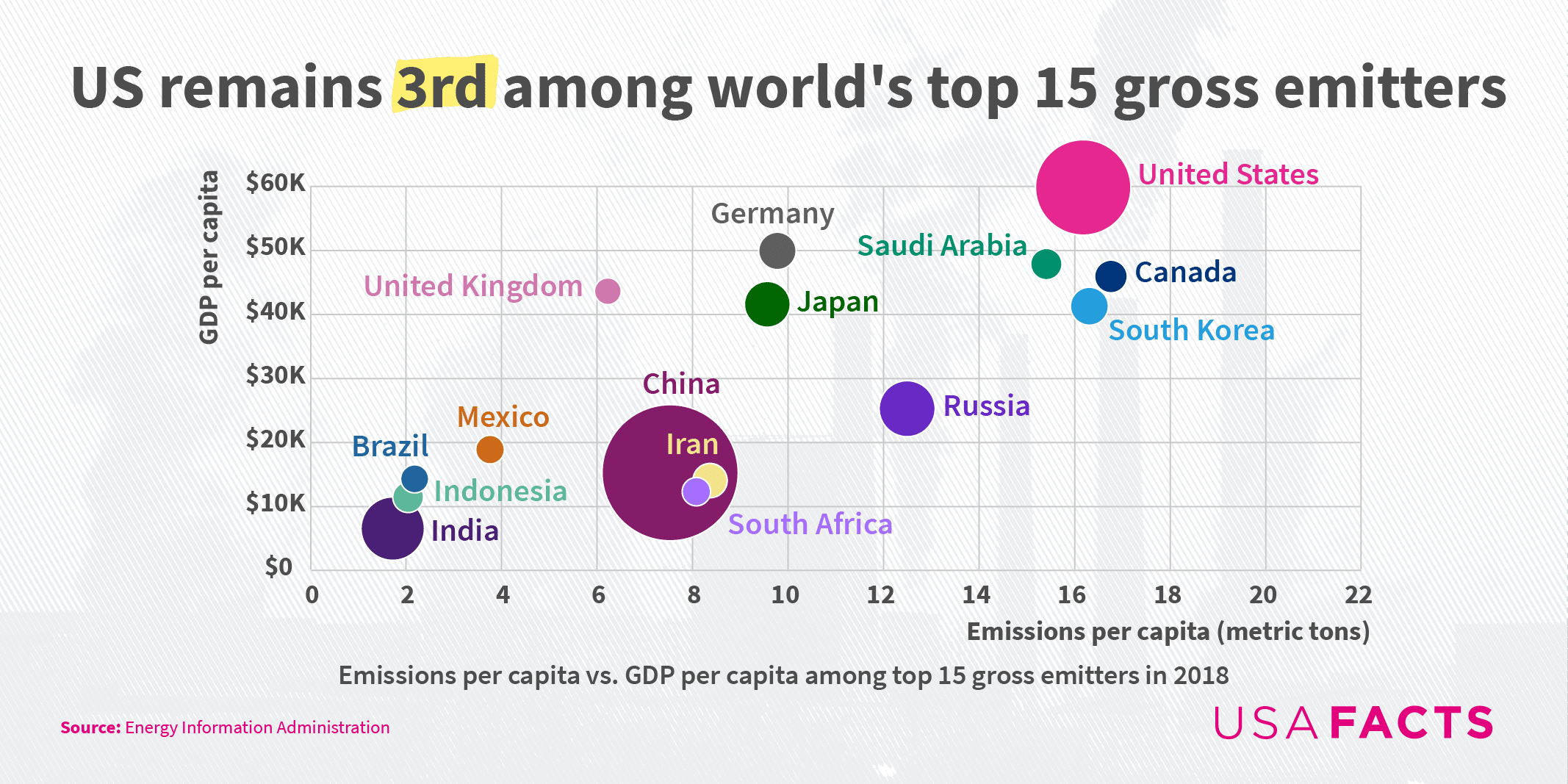 How do energy and emissions in the United States compare to the rest of the world?
Join us and spread the word to your community
Fossil fuels account for 79% of US energy consumption. The share of energy consumption from nuclear and renewable sources has doubled since 1980 to 21% in 2020.
Coal provides a decreasing share of US energy. Natural gas, which produces half as much carbon dioxide per unit of energy as coal, is a growing fossil fuel energy source.
Forty-two percent of US renewable and nuclear energy consumption is from nuclear sources, followed by 23% from biomass like wood and biofuels.
Wind and solar energy grew over the past decade and are a combined 21% of renewable and nuclear energy consumption.
In 2018, the US ranked fifth among the world's 10 largest economies for its proportion of energy consumption coming from renewable and nuclear energy.
In 12 countries, renewable and nuclear sources comprise more than half of energy consumed, including Bhutan (80%), Iceland (77%), and Paraguay (77%).
In 2018, 51.6% of Washington's energy consumption was from renewable and nuclear, the highest nationwide. New Hampshire was second, with 51.5%.
The median state, Michigan, consumes 19%. Wyoming and Louisiana consume the most total energy per person, at 967 million and 945 million BTU per capita, respectively.
Learn more about emissions and fossil fuels in the US here.