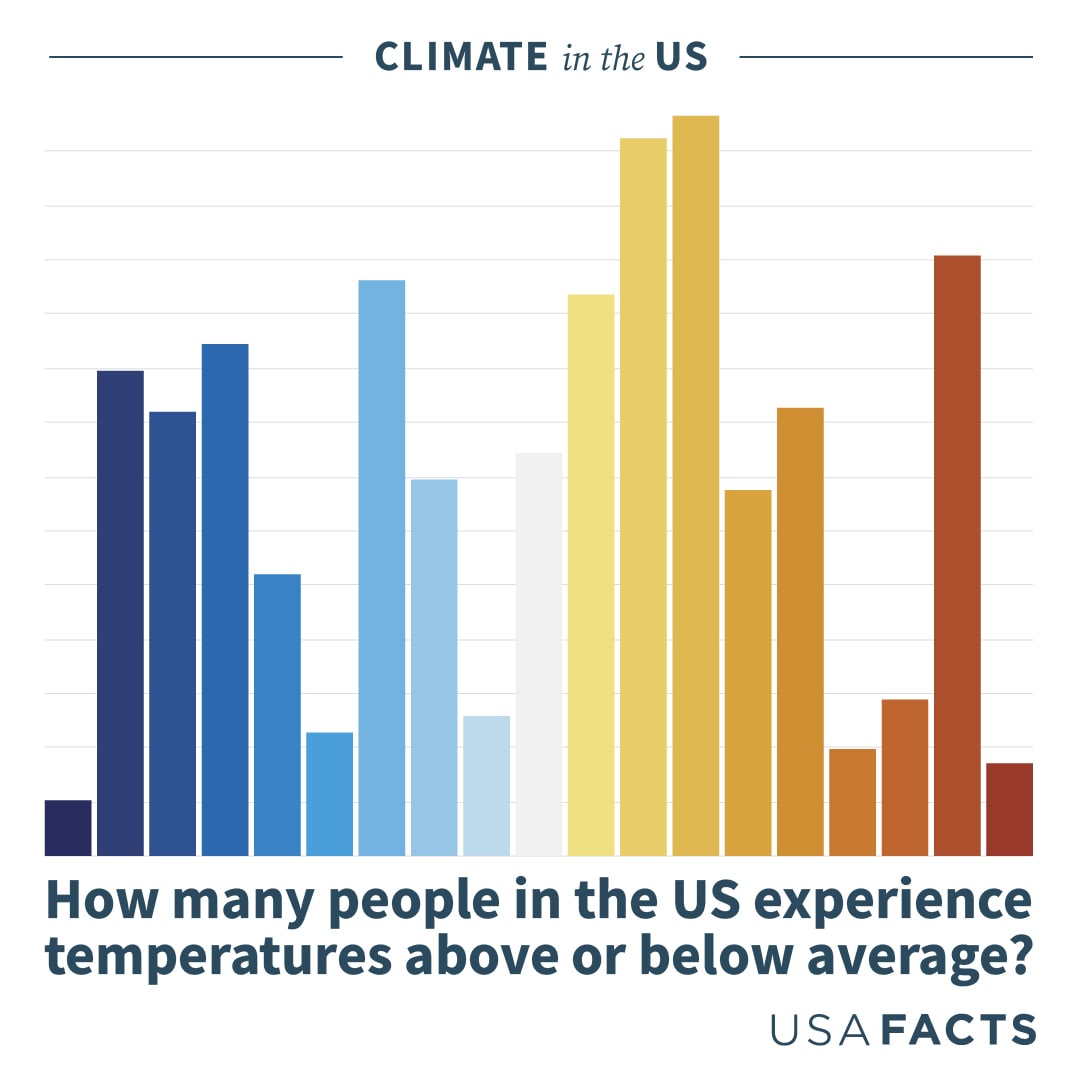 Climate in the United States
Join us and spread the word to your community
The United States has experienced a wide variety of extreme weather over the last 125 years, impacting people, communities, and geographies.
Did you know that in 2020, the average global temperature was 0.98 °C (1.76 °F) above the 20th century average? It was also 0.02 °C (0.04 °F) below 2016, the warmest year on record.
Another interesting fact: in June 2021, San Mateo County in California had an average temperature of 60°F, 3.7°F above normal. That difference is more than two standard deviations above the 20th century average for that county, and above the 63.5°F we would consider a climate extreme. Twenty-four counties in 10 different states were also 3.7°F above average in June 2021, but did not exceed the two standard deviations from the 20th century average for those areas. For example, two standard deviations in June in Morgan County (Northeast Colorado) is a six-degree swing, well above the observed 3.7°F above average in June 2021.  
During the heatwave in June 2021, approximately 1 in 3 Americans (94.2 million) lived in counties experiencing higher temperatures than the 20th century normal.
Dive into a lot more facts about climate in the US here.